Hello, everyone-
We have some wonderful screenings coming up this spring for In the Matter of Cha Jung Hee and First Person Plural. If you're in any of these locations please join us! I'm also pleased to announce that First Person Plural is available on Comcast this month, and we have some exciting news about our latest project, Geographies of Kinship - The Korean Adoption Story.
In the Matter of Cha Jung Hee
Association of Asian Studies Film Expo
March 17, 3:55 PM, Screening & Q&A
Sheraton Centre Toronto, Canada
Indiana University Cinema
April 3, 7:00 PM, Screening & Discussion
Bloomington, Indiana
Cinemasia Film Festival
April 7, 4:00 PM, Festival Screening
De Balie Leidseplein, Amsterdam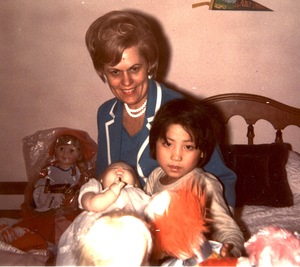 First Person Plural
Indiana University Cinema
Screening & Discussion
April 1, 6:30 PM
Bloomington, Indiana
City College of San Francisco
May 2, 7:00 PM, Screening & Q&A
City College, Cloud 246
Cinema Asian America, Comcast
Available as VOD during the month of March.
Please go to Movie Collections, then to Cinema Asian America to select First Person Plural
****************************************************************************************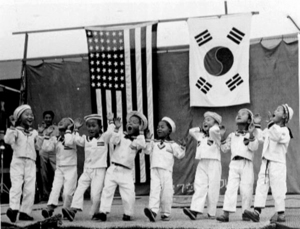 Geographies of Kinship
Our new film,
Geographies of Kinship
, has received a development grant from the National Endowment for the Humanities! The film follows several Korean adoptees from the U.S. and Europe on their journeys to reconnect with their birth country and piece together their past. This is the third in a trilogy of adoption-related films and we are thrilled to have NEH support. Please check out our
sample clips
.
You can also check updates by visiting us:
Thank you very much and happy viewing!
Deann Borshay Liem
Director/Producer/Writer
FIRST PERSON PLURAL
IN THE MATTER OF CHA JUNG HEE
GEOGRAPHIES OF KINSHIP
To ensure receipt of our emails, please add Mu_Films@mail.vresp.com
to your Contacts or Address Book. Thank you!
*************************************************************************
Korean War Baby Notes: If you are a Korean ADoptee searching for Identity, understanding of your roots, or just curious about what others may have already learned, then go see these films and others. Remember that each case is similar yet different than your own life. If you are trying to reconcile the questions in your mind, then seek out information, narratives, books, etc. This Thing of Ours-Adoption is complex but we are each on our own Journey. Good Luck,
The Korean War Baby